Peony Roots, Lemon Chiffon Hybrid
Regular price
Sale price
$18.00
Unit price
per
Sale
Sold out

Introducing Lemon Chiffon, an award-winning peony with large semi-double to double blossoms in a beautiful shade of yellow. This floriferous, mid season bloomer, noted for its sweet perfume will add a burst of sunshine to your garden and floral arrangements.


Quantity per Package: 1
Bulb Size: 3/5 eyes
SKU: 143945
Color: White with lemon yellow
Plant Type: Flower
Latin Name: Paeonia lactiflora
Hardiness Zone(s): 2 to 9
Scent: Sweet
Days To Bloom: Early Summer
Growth Type: Upright
Disease Resistance: Disease resistant
Tolerance: Drought tolerant
Water Need: Average 2.5 cm (1")
Growing Instructions:

Peonies are shipped as dormant bare-root divisions and it is important that they be planted promptly upon arrival. If you are not able to plant the root(s) upon arrival, store in a cool, dry, dark location for a day or two.

It is a good idea to soak the root(s) an hour or so before planting. Soaking will hydrate the plants and reduces the stress associated with the drying of soil around the roots after planting.
Peonies should be planted in a well-draining, organic rich soil that receives at least 6-8 hours of direct sunlight.
Prior to planting, soil can be amended with compost or well-rotted mature to improve fertility and drainage. Loosen the soil to a depth of 30 cm (12") before planting. After loosening the soil, this is a good time to mix in 5-10 cm (2-4") of well-rotted manure, or compost.
Peonies have thick tuberous main roots with a head-like crown. Sitting on top of the crown are white or pink-colored shoot buds or eyes (growing points). The eyes should not be placed more than 5 cm (2") below the soil surface.
Loosen the soil and dig a hole two to three times as wide and deep as the root. It is recommended that you amend the soil with a generous amount of well-rotted manure or compost. Fertilizer, such as bone meal, can be added in the hole. Amounts will be listed in the directions on the container. Once the root is in position, back fill the hole with soil and lightly tamp the soil over the newly planted root to remove any air pockets. Water thoroughly to settle the soil.
The plants will grow large over time and should be spaced at least 1 m (3') apart.
Peonies are perennials and over winter. After the plant has died back it is time to cut the plant 2.5 cm (1") from the surface of the ground. This can be done before winter or in early Spring before new growth appears.
Water needs: Generally plants require 2.5 cm (1") of water per week to be healthy. This can come from rain or self-watering. Deep and less frequent watering is best to promote long roots. More frequent water may be required in drought-like conditions.

**Not ready to plant? If you are not able to plant the root(s) for more than a day or two, open the package and check if the peat moss, or other packing material is moist. If it is barely damp, or dry, add a little room temperature water and close the package and place in a cool (not freezing), dark location. If longer, remove the root(s) and plant in a container with moistened potting mix and place in a cool (not freezing), dark location. Storing the roots for an extended period of time can reduce their viability.

Planting Depth: 5 cm (2")
Plantling Spacing: 1 m (3")
Growing Suggestions:

Peonies are relatively maintenance free and will last for many years if planted correctly.
Peonies can be grown in most soil types, but standing water is not recommended as the roots do not like to be kept excessively wet.
Your planting area should have good air circulation to help prevent fungal diseases.
If you plant your peony in an area with too much shade, you will receive few blooms and plant stems will be weak.
Due to the height of some varieties, they may require to be staked. Peony rings are ideal.
Peonies may take up to two years before they will start to flower. The first few years you receive a small number of blooms, with the plant rewarding you with an abundance of blooms once the plant is mature.
It is recommended not to cut the flowers in the first year.
Peonies not blooming? If your peony fails to bloom after a couple of years, the most likely cause is the peony has been planted too deep. If this is the case, the root can be dug up and repositioned.
For longest vase-life, harvest the peonies when in bud form (closed), rather than open. Gently squeeze the flower bud, if it feels soft like a marshmallow, it is ready to be picked, if it feels hard, it is not ready yet. When removing a bud, make sure to leave at least 2 sets of leaves on the bud stem for the plant to continue to grow. Each individual bloom will last 7 to 10 days.
if you have clay soil, you can amend it by loosening the soil to a depth of 30-38 cm (12-15") and work in a 5-10 cm (2-4") layer of well-rotted manure or compost to improve fertility and drainage.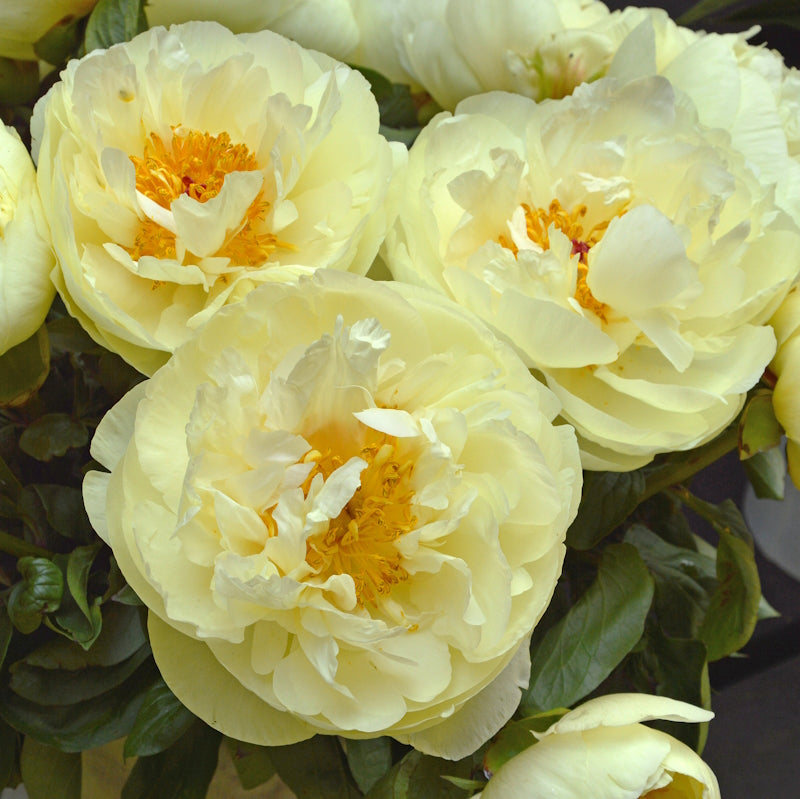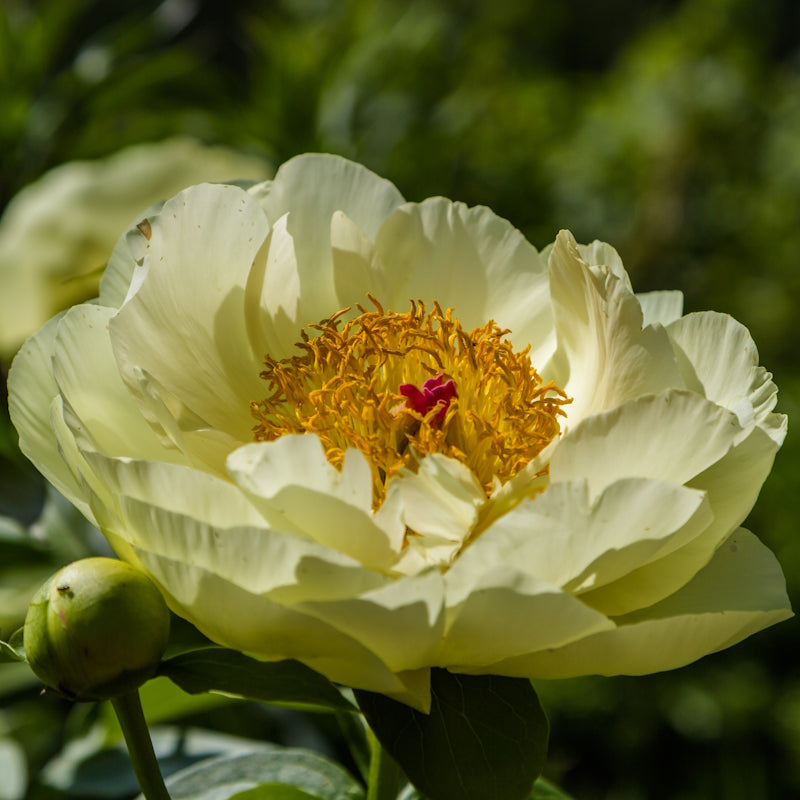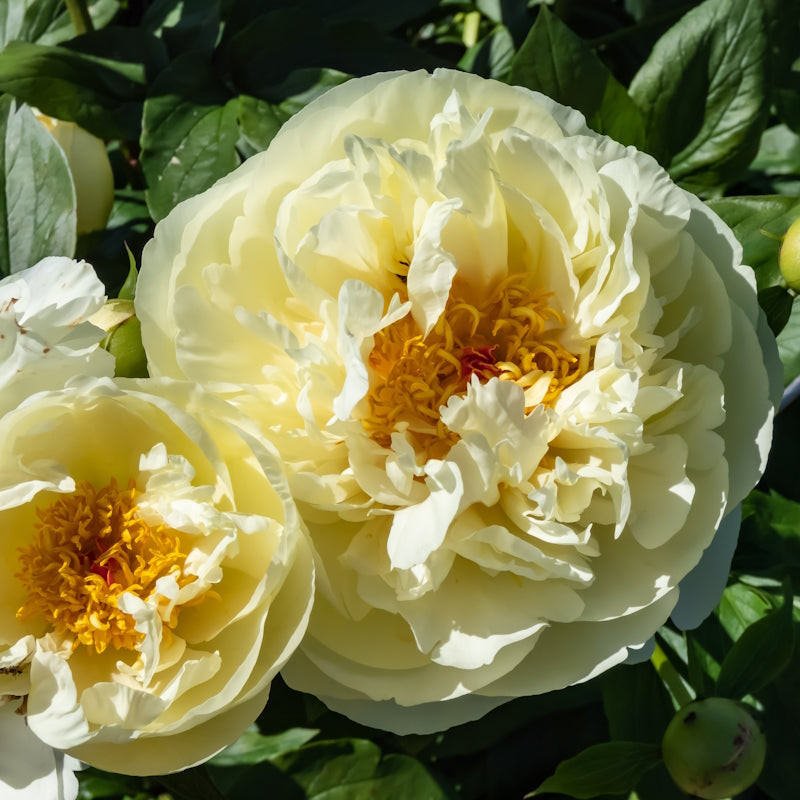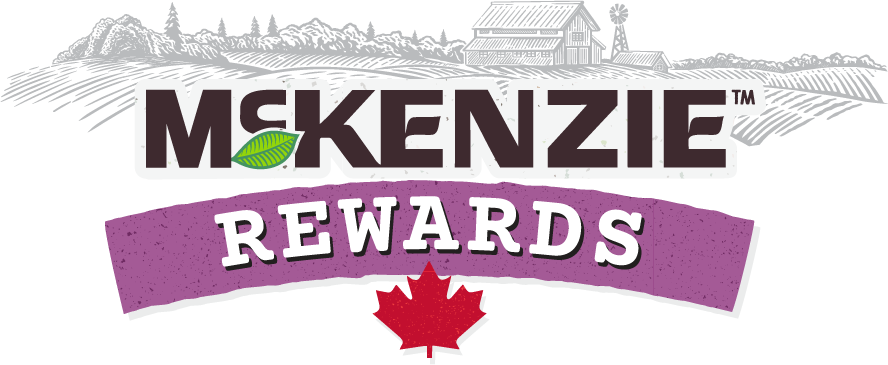 Join our rewards program today to start saving!

Free Shipping on orders over $50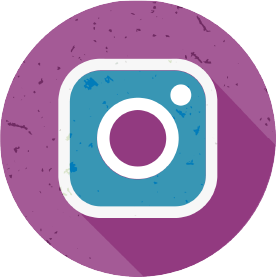 There are a ton of ways to earn!

Redeem points for BIG savings!