Raspberry, Fall Gold Everbearing
Regular price
Sale price
$31.00
Unit price
per
Sale
Sold out

Raspberry Fall Gold is an everbearing plant, self-fertile, producing sweet and juicy golden-yellow, medium-size fruit. This variety tastes similar to red raspberries, making it great for preserves and pies. Enjoy the sweet flavor of this delicious variety in your garden!
Hardiness zone:  3 to 9
Ships as bare-root canes
Quantity per Package: 5 canes
SKU: 143966
Flavor: Sweet and juicy
Color: Golden yellow
Plant Type: Fruit, everbearing
Latin Name: Rubus
Hardiness Zone(s): 3 to 9
Growth Type: Upright
Tolerance: Drought
Water Need: Average 5 cm (1") per week.
Growing Instructions:

Raspberries are shipped as dormant bare-root canes and for best results, it is important that they be planted promptly upon arrival. If you are not able to plant them upon arrival, keep them in the bag and store in a cool 4-10°C (40-50°F) degrees, dry, dark location for a day or two. If the roots and medium in the bag are dry, mist them with water to moisten.

Once you are ready to plant, remove the canes from packaging and separate the canes. Soak the cane roots in a container of water for up to two hours. This is an important step especially if the cane roots are dry.
Raspberries will grow in most any type of soil, preferably well draining. Avoid planting in a wet area as they do not like to stand in water. They will produce best when planted in full sun - the more sun, the more fruit.
Prior to planting, soil can be amended with compost or well-rotted mature to improve fertility and drainage. Loosen the soil to a depth of 30 cm (12") before planting. After loosening the soil, this is a good time to mix in 5-10 cm (2-4") of well-rotted manure, or compost.
Dig a hole the the width and depth to accommodate each root plus allow some space for the roots to spread out. Each planting hole should be approximately 1 m (3') apart. This allows each mature plant to have its own space to grow and set fruit.
Place a cane in a hole and back-fill with soil in and around the plant's roots, so that the topmost of the root has 2.5-5 cm (1-2") of soil covering it. Firm the soil down to remove any air pockets that may have formed around the roots. Water thoroughly.
To make planting easier and quicker, you may want to plant the canes in a trench, rather than separate holes.
After planting, prune the bare-root canes back to about 5 cm (2") above the ground. This step encourages the roots to send up new growth during the growing season. The plants will send up new growth as suckers or basal shoots from below the ground. In addition to buds on the cane, you should see new sprouts emerge up through the ground from the root system.
Water needs: Generally raspberry plants require 2.5 cm (1") of water per week to be healthy. This can come from rain or self-watering. Deep and less frequent watering is best to promote long roots. More frequent watering may be required in drought-like conditions. Do not water every day. Newly planted raspberries need to be encouraged to send out new roots and they will do that in search of moisture.

Plantling Spacing: 1 m (3')
Row Spacing: 2.5 m (8')
Growing Suggestions:

After planting, spread a few centimeters (inches) of mulch to the top of the soil around the plant. This helps minimize weeds, adds nutrients to the soil and insulate the roots during winter.
Raspberries have shallow roots, so weed carefully until plants are well rooted. Get your raspberries off to a great start by watering them 2.5 cm (1") per week from spring until after harvest.
Raspberry plants will not provide fruit the first year after planting. It takes approximately 2 weeks for berries to ripen. After that, be prepared to pick every couple of days. Try to pick on a sunny day when berries are dry.
Mow canes to the ground at end of the season. This keeps diseases away and you will be rewarded with healthier and stronger plants. Bypassing this step, over time, the plants will become overgrown and produce smaller fruits.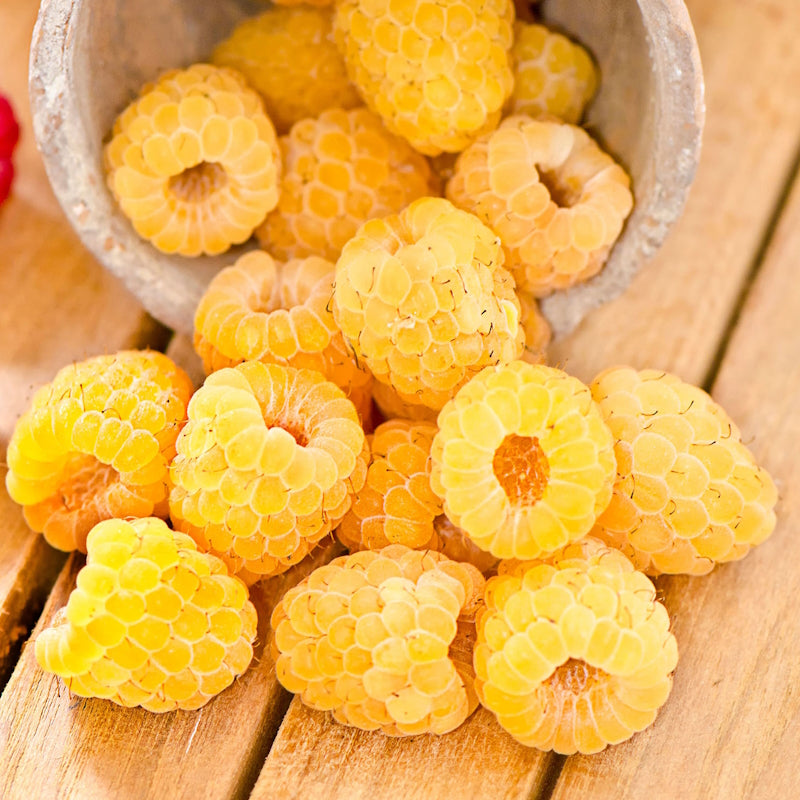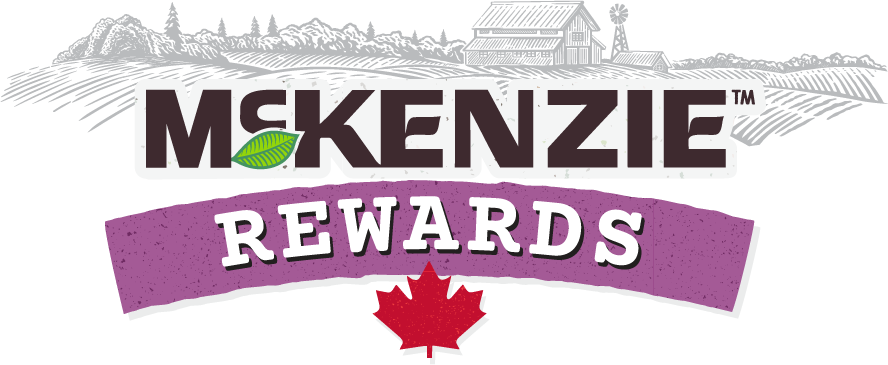 Join our rewards program today to start saving!

Free Shipping on orders over $50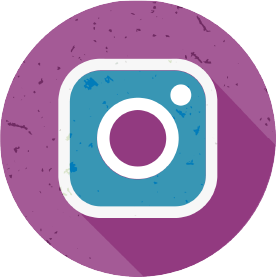 There are a ton of ways to earn!

Redeem points for BIG savings!